Michigan
Affordable Michigan Auto Insurance
SR-22 Specialists for over 20 years
Call Toll-Free (800) 742-8328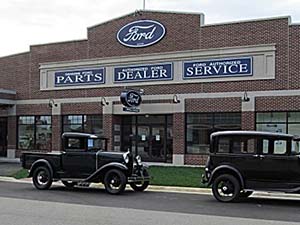 Affordable Insurance Agency specializes in coverage for Michigan residents. Michigan auto insurance is complicated and different from a lot of other states. Michigan is a no-fault state and requires that you purchase Personal Injury Protection (PIP), Property Protection (PPI), Residual Bodily Injury and Property Damage Liability (BI/PD). Additional coverages are available and Affordable Insurance can help you understand these optional coverages.
Whether you are currently uninsured, looking for the minimum coverage, need your license reinstated or have had tickets or accidents we can help. Affordable Insurance can assist is license reinstatements after convictions for O.W.I, O.W.V.I or violations of the insurance laws. We specialize in Michigan SR-22 filings and can get you back on the road fast.
No matter where you live in Michigan, Affordable Insurance is here to help with the lowest down payment and low monthly payments.
Get affordable Michigan auto insurance for your car today!
Michigan Auto Insurance Resources